Get the most from your IDE
PHP Tools is a full PHP development environment in a single package. Take advantage of the well-known industry standard IDE to develop small projects up to large-scale PHP applications.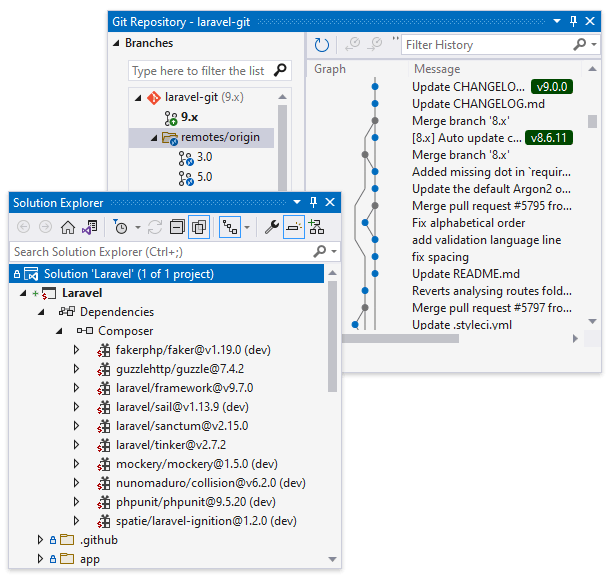 Code faster
Boost your productivity with our editor's smart code analysis and fast preemptive code completion. Utilize a wide range of navigational features, have a localized manual at your fingertips, and easily perform quick refactoring actions. Experience the advantages of IntelliPHP, our on-machine AI assistant, which enables you to code more efficiently with less typing. Rest assured, your private code remains secure as IntelliPHP runs locally on your machine.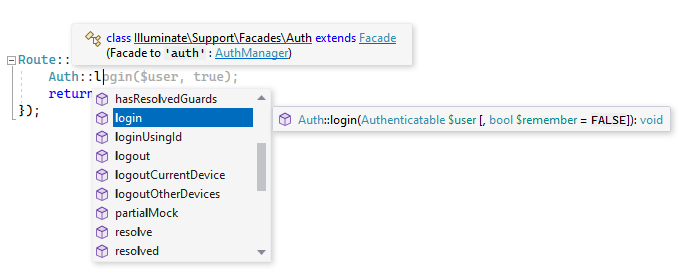 Debug at ease
Inspecting the code is essential. We have integrated a PHP debugger seamlessly, so you'll have access to all the features you're used to in a well-arranged way. Watch values, inspect exceptions, warnings, and errors, and diagnose the issues quickly.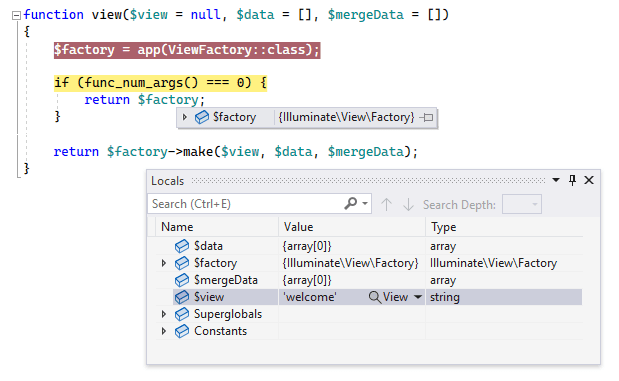 Productivity tools at hand
PHP development consists of tons of technologies. Employ your IDE for PHPUnit testing, package management, editing regular expressions, project management, or even setting up and installing PHP itself.

Learn More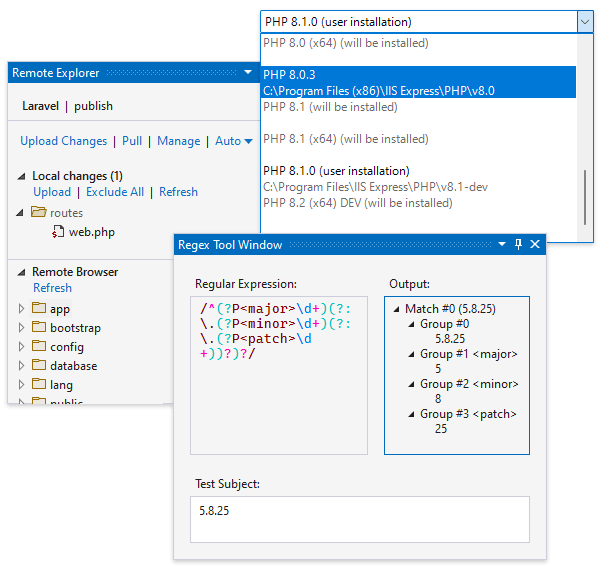 What's New
PHP Tools for Visual Studio
PHP Tools for Visual Studio Code
Testimonials
Awesome tool!
Kendall J Bennett
CEO
A Main Hobbies
What can I say? Exceeded my expectations in all ways!
Adam Abonyi
Developer
GD Software
Absolutely fantastic! I have no hesitation in recommending this to any other PHP developer now or into the future. I have used numerous "PHP specific" IDEs in the past and have always wished they would share the comfort of developing in VS, with this extension it is made possible and has exceeded my expectations. No qualms in paying for the Professional version, in fact, I purchased it almost instantly. Congratulations DEVSENSE, job well done.
Fantastic tool, finally done by a group of people who are actually attentive and working to improve the experience. Highly recommended.
Andy Male
Author of N2 Framework

Well, I really have to say this, is without doubt the best PHP development plugin for Visual Studio.
Very great thing. Never had such a great debugging experience with PHP and Visual Studio. God thanks there is PHP tools, so I have all my favourite languages within my favourite IDE!
Just tried your debugging feature...AWESOME!!!!!!!
Brian Mullins
Developer
ANDRITZ AG
Great Extension. Switched from VS.php to PHP Tools. Also Great support here and in their own forum! Would be willing to pay even more then they charge now!
Fink Christoph
Developer
OMICRON electronics GmbH
One of the reasons why I never wanted to code in PHP was because I never found IDE with the same functionality/practice as I code in VS/C#. This tool is a game changer for me and especially I love the debugging features.
Novkovski Stevo
Developer
Closte LLC
FREE 30-day Premium Download
Download PHP Tools for Visual Studio with 30-day Premium features included. You can keep using the software without having to reinstall or reconfigure if you decide to purchase a license.